Client: Reedijk Wheels and Tyres Group B.V.
Reedijkgroup api & B2B webshop
Laravel (Lumen) 5.x, Zend 1.x, 2.x & Vue.js (Nuxt 2)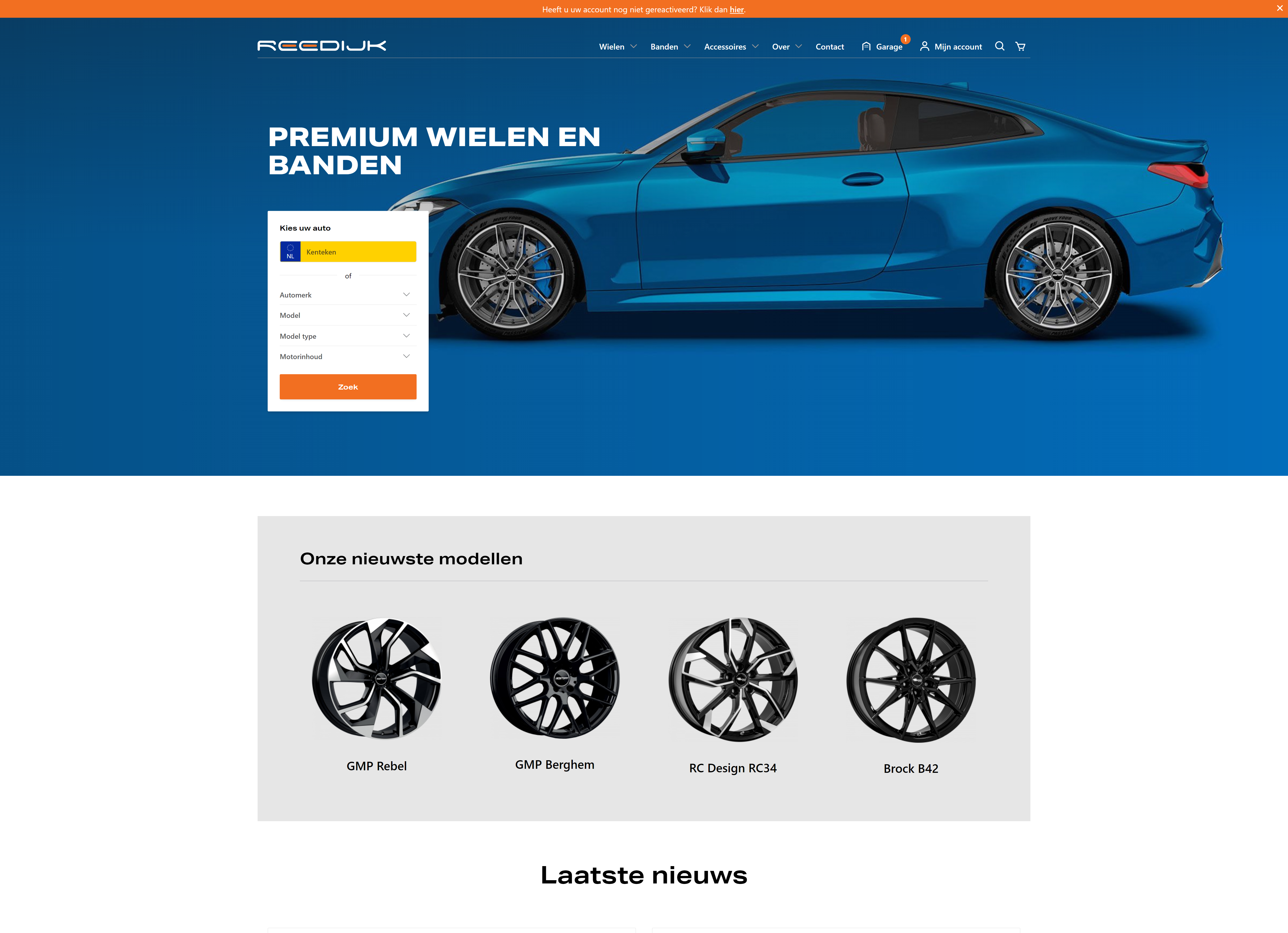 API (csv, XML & json)

Wheel, tyre & car data
Third-party inventory (various European suppliers)

Fitment logic - Matching wheels & tyres to a car via chassis, OEM sizes & upsteps
Webshop <-> Exact CRM sync import/export logic (product and user data)
Server management

FTP managed via MySQL (proftpd)
Certbot SSL - free auto renewed SSL certificates via Let's Encrypt
Automated reseller site creation
CloudFlare protected
Check them out here.
Anees is een developer die goed meedenkt in het proces. Als je Anees nodig hebt, staat hij altijd klaar en reageert direct en dat is erg fijn. Anees beschikt over ruime kennis van php en heeft heel veel voor ons betekent op dat gebied.
— Mike Chan
IT Manager at Reedijk Wheels and Tyres Group B.V.