Client: Reedijk Wheels and Tyres Group B.V.
"Bandenhotel" planning tool
Laravel 5.x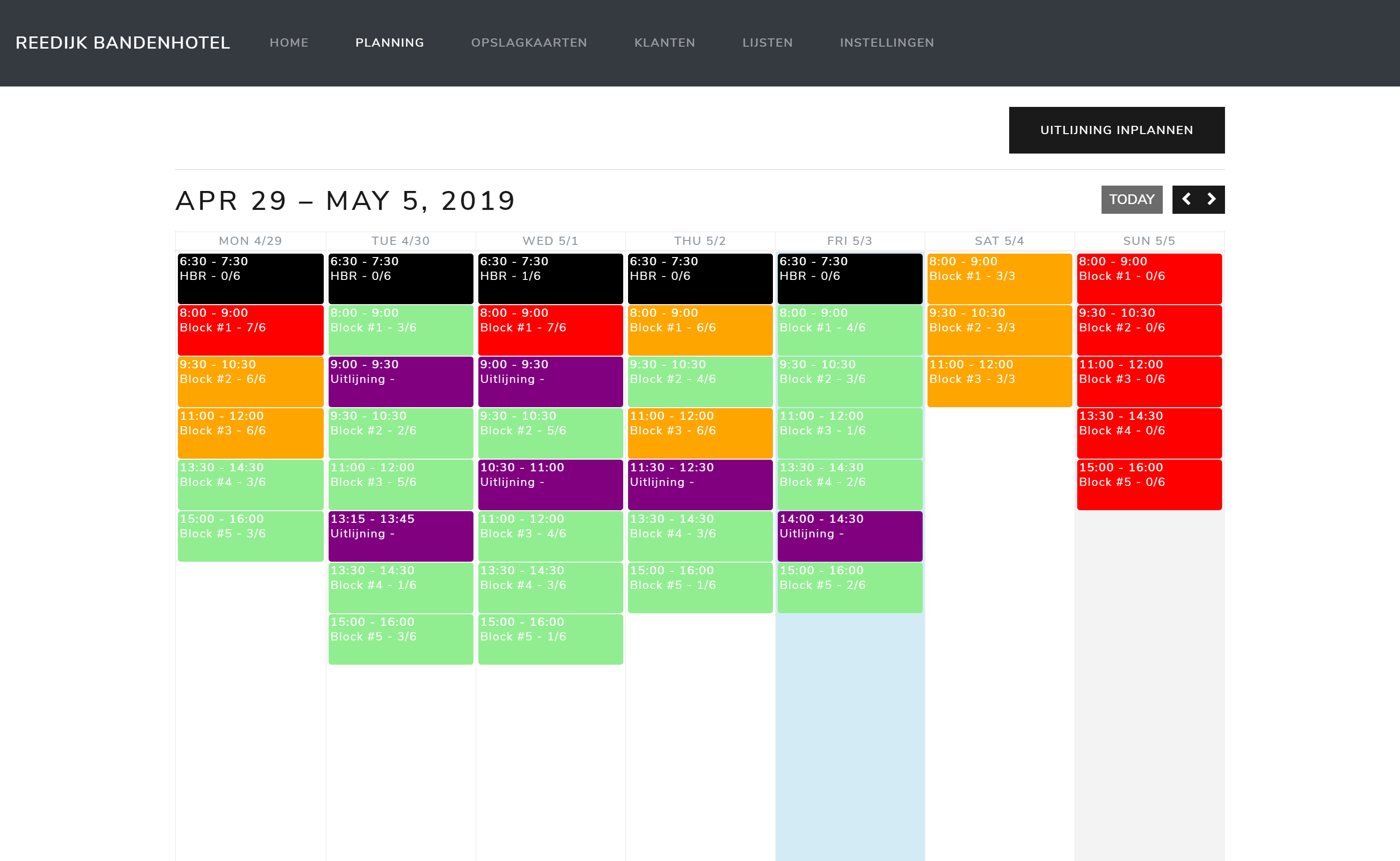 The Reedijk "Bandenhotel" (Tyre hotel) is used to plan and schedule all wheel/tyre related services, but predominantly the seasonal changing of tyres. It includes a connector with mailing service MailPlus allowing reminders to be sent to customers that it's time to for them to switch to summer or winter tires (respectively)
Ik ken Anees Saban als een developer die hard werkt, bereid is om mee te denken en altijd voor je klaar staat. Oftewel het is heel fijn om met Anees samen te werken.
— Cindy Hensen
Marketing Coordinator at Reedijk Wheels and Tyres Group B.V.